Enjoy with Family at our 8 acre property a memorable "DAY OUT", amidst nature, in the vicinity of city.
Book your "DAY OUT"
Travel time from city is 5 min
You reach the property at 9:30 A.M, we will be happy to greet you. Start the day with a welcome drink & breakfast.
Have fun with family on the sprawling lawns, and enjoy the games.
---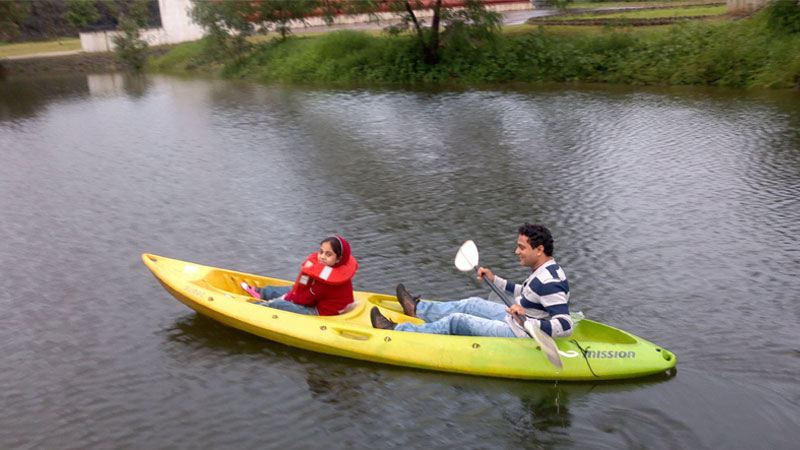 Try out kayaking in the water body.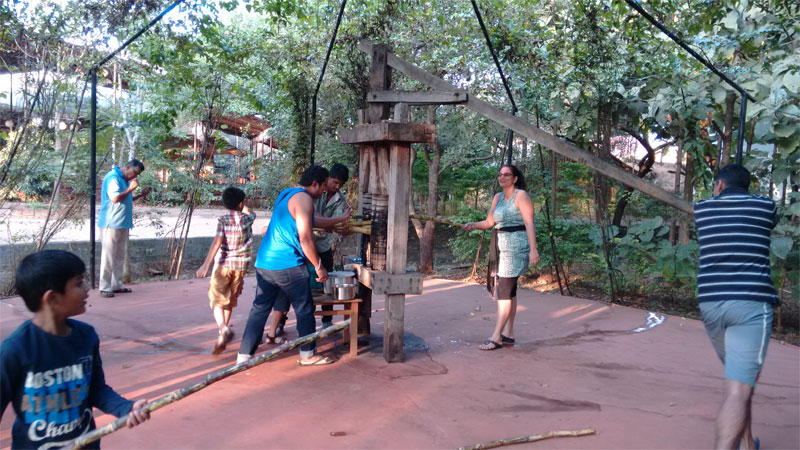 Taste the self made sugarcane juice on a traditional wooden mill (Ghana).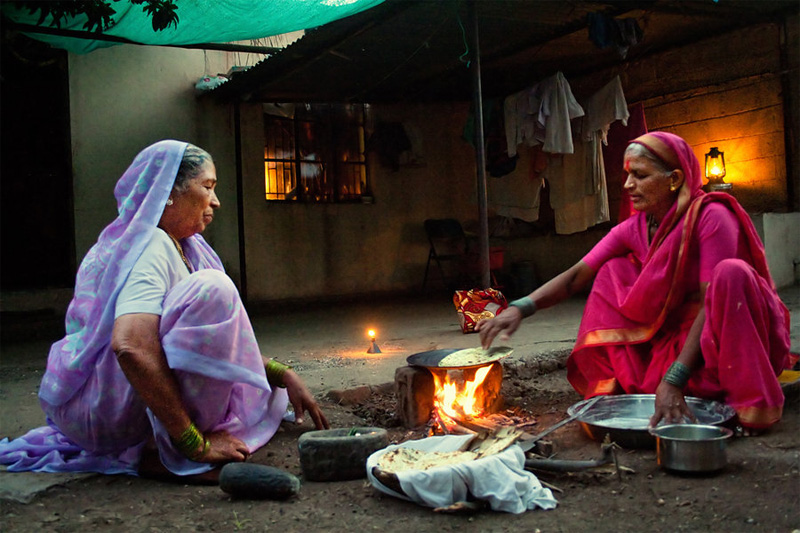 Home cooked hot and delicious lunch awaits you at 1 noon (chulivarchyi  bhakri).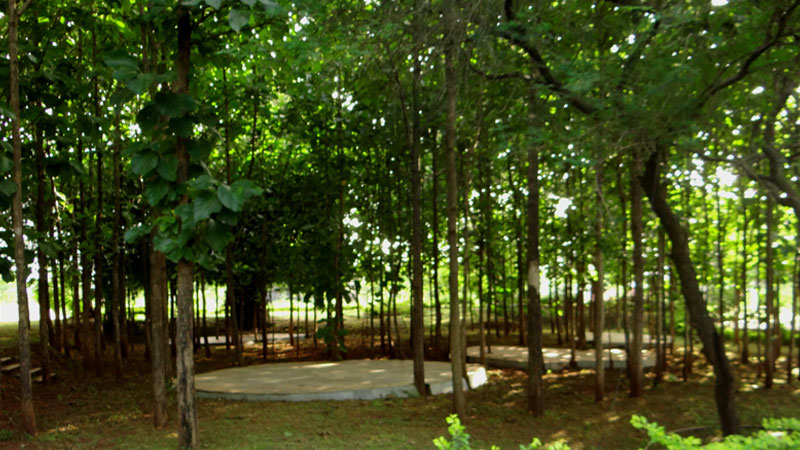 Relax in the dense shade of the teak plantation, among the chatter of birds.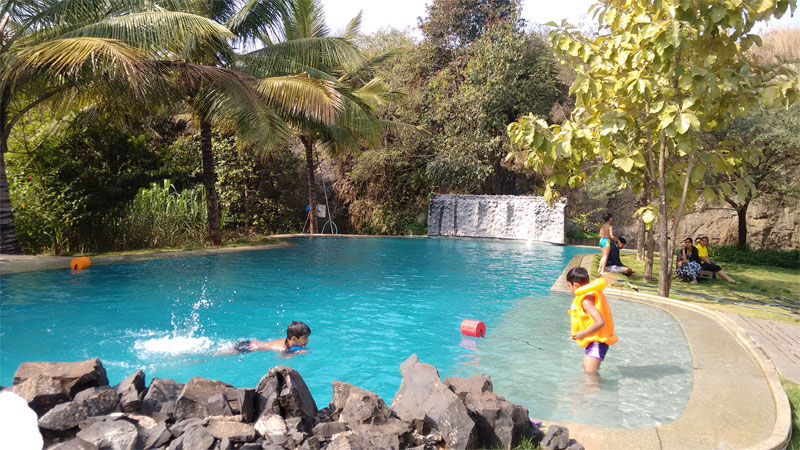 You could choose to take a dip in the swimming pool from 3 pm.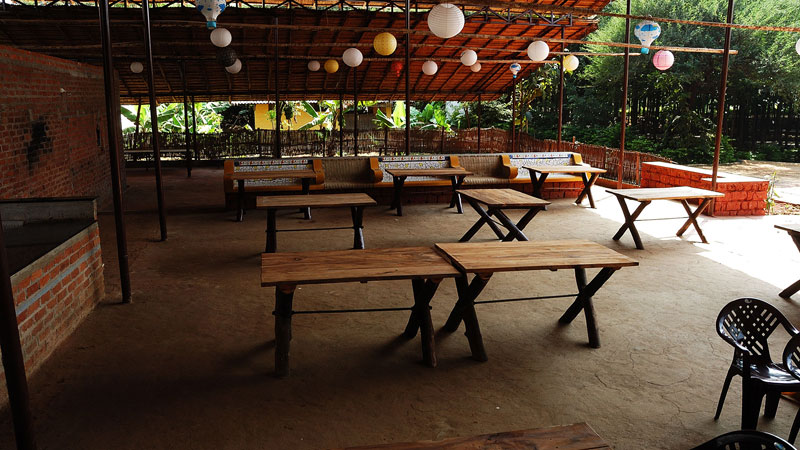 Build  your appetite  for some tasty snacks along with the herbal tea at 5 evening.
Bullock kart ride